You can preserve your travel memories through homemade salt using our sea salt recipe, which has been featured in Saveur magazine.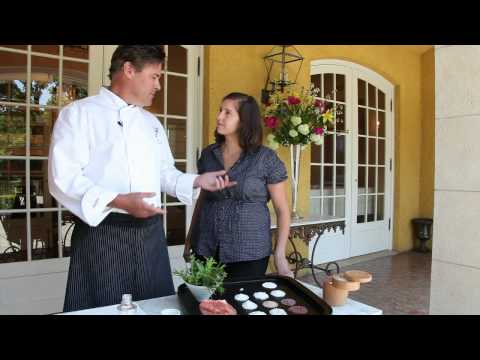 Todd and I started a tradition many years ago of collecting salt water from seas and oceans to make homemade sea salt: an affordable (costs nothing) but very memorable souvenir from our annual vacations. Making your own sea salt is quite simple; it just takes a little planning to make capturing salt water a tiny part of your vacation agenda, but the momento will be with you for years to come.
Here's our homemade sea salt recipe, as published in Saveur:
"Making salt is easy enough, and if done properly, it's safe. I stay away from storm runoff and collect in areas where the sea is pristine. First, I boil the water for a minimum of six minutes to kill bacteria. Then I set it in a nonreactive shallow pan in the sun to slowly dehydrate. That way, I get large, natural crystals, which add beautiful texture to dishes. If I'm in a rush, I boil out the water on the stove; the crystals end up smaller, but the flavor is the same. I love it because it's a living souvenir of my travels; every one of my salts has a story. I've even taken to mixing the salts with other ingredients, like dried tomatoes or juniper."
Yes, we realize Mother's Day is less than two weeks away. But giving your mother the personal gift of homemade sea salt is an annual tradition you can easily start in 2010. Dean & Deluca carries a beautiful selection of sea salts from around the world (check out its Essentials Collection), or you can search "sea salt" at Amazon or Google. Select a salt from a place you've visited in the past and make that this year's gift, accompanied by a card announcing a new Mother's Day gift tradition that is personal, thoughtful and brings a fond memory every time she reaches for the jar.