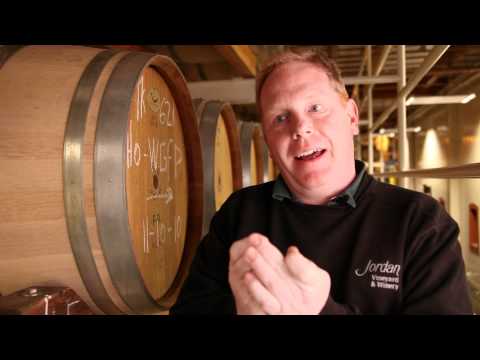 Our cellar team still practices an old-world winemaking technique that has nearly been lost in modern America's wine culture: tallowing.  Each winter, the barrel blend of our latest vintage of Cabernet Sauvignon is placed in 6,000-gallon oak casks so the flavors of Cabernet Sauvignon and Merlot can marry, and these vintage doors need to be properly sealed to hold the wine.
The tallow we make to seal the doors on our circa-1976 oak casks is today made of a special wax mixture versus the animal fat of a bygone era–and our techniques for shaping the tallow have evolved slightly over the last 35 years as well.  Shaping tallow is a lot like making gnocchi, so we now roll out the wax on one of our chef's cutting boards.
Our 2010 Cabernet will remain in cask for a few months before moving to a combination of used and new French and American oak barrels for an additional 12 months of aging.