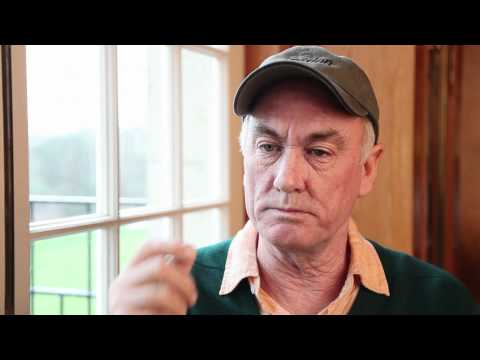 Each winter, our barrel cellar is filled with the sound of batons stirring our Chardonnay. The old-world winemaking technique of batonnage, or stirring of the lees, is practiced for every vintage of Jordan Chardonnay. It's a beautiful cadence that is truly music to a winemaker's ears.
Batonnage is a wonderful tool for winemakers, almost like a spice rack to a chef. The incorporation of the stirring–the length of time on the lees, as well as frequency of stirring–varies every year.  It is one of many methods that we use to provide balance to our wines. Batonnage helps gives our Chardonnay it's silky mid-palate. By keeping the yeast cells in contact with the Chardonnay while it ages in French oak barrels–and stirring those lees–we can give the mouthfeel of our Chardonnay a hint of creaminess we desire. But it's a delicate balancing act: you don't want to stir too much or the wine will lose its bright fruit flavors, and that's the most important attribute in our wine.
Every barrel of Jordan Chardonnay has been stirred by hand since the inaugural 1979. With the 2010 vintage batonnage now complete, I've enjoyed nearly 32 years of chamber "music" in our barrel room.