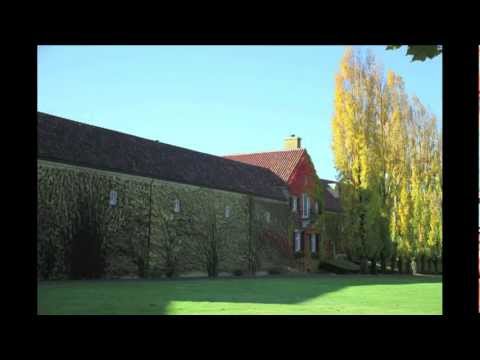 When winter officially arrived on December 22, the winery was already closed for the holidays. We're now back to work–plowing through hundreds of emails, pruning the vineyards, tasting young wines in barrel.
To welcome the new year (and a few more months of winter), we thought it would be fun to share a time-lapse video of the Jordan winery chateau, as it undergoes its seasonal transformation from summer to fall to winter. We captured the footage with a Canon 5D Mark II DSLR camera and a Canon TC-80N3 timer. Still photos were taken once a day at first, then once every hour as the leaves began to rapidly change color. The camera movement is because we mounted the tripod fluid head to a wood platform on one of our sycamore trees, and the head moved slightly when we attached and removed the camera every morning and night. We couldn't risk leaving our Canon outside overnight to brave the elements.
And here's what the chateau looks like today. The chateau's Boston ivy will awaken from its sleep in March. Happy New Year!