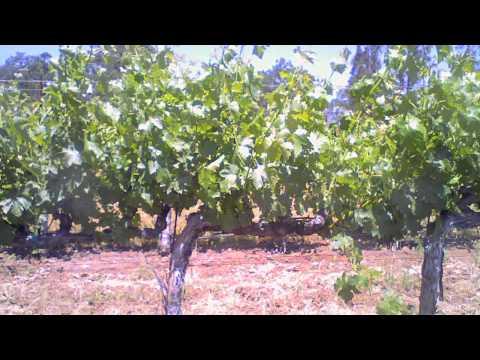 Last spring, we announced our latest time-lapse video experiment: capturing a grapevine's entire life cycle on camera, from budbreak in March all the way through leaves falling in December. Our first video showed the grapevines awaking from their winter sleep and pushing new buds, but we haven't shared any new video footage from the project since then … until now.
Check out the most recent footage downloaded from this outdoor HD camera. You can watch these Cabernet Sauvignon grapevines grow–over the course of five months–in less than two minutes. The transformation during veraison, when the grapes change color and begin ripening, is pretty cool to watch. Harvest should begin for Alexander Valley Merlot grapes in about three weeks, and for our latest update on the 2013 vintage growing season, check out Greg Miller's latest blog post.
In December, we'll post a final time-lapse video showing the entire 2013 growing season of these grapevines. Next year, we might move the camera to a hilltop, or just move it closer to a single grape cluster. What do you think?