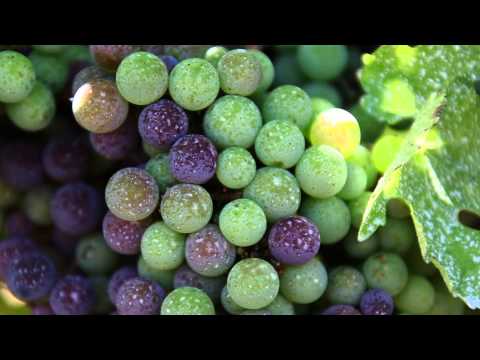 July is the month of peaceful transition in wine country. We watch the tourists arrive for their summer vacations and weekend getaways, and we wait patiently for the red wine grapes to change color, a process called veraison. We've written extensively about the onset of ripening (here, here and here) when the appearance of grape clusters is just one of its metamorphoses; acids decrease and sugar levels rise, too.
The beginning of July is the perfect time of year for winemakers to take that last family vacation before the exhilarating, fast and furious rush of grape harvest.
With the 2014 vintage, veraison in Alexander Valley Cabernet Sauvignon vineyards began about two weeks ago, which is about two weeks ahead of schedule. (Our hilltop grower in Dry Creek Valley saw spots of Cabernet Sauvignon veraison the week of July 7th.) Once grapes change from bright green to a vibrant purple, it's typically an average of 40-60 days before the grapes are ready to be harvested. It's looking like another bumper crop, so our winemaker is back from his summer triathlons and working with all our growers on thinning out some clusters. We expect to pick our first lot of Merlot grapes the week after Labor Day–quite early.
2014 is shaping up as the year of early: early budbreak, early flowering, early veraison and an expectedly early harvest. We were blessed by Mother Mature with very dry, warm temperatures throughout the flowering of the vines, as well as no wind or rain during fruit set. Flowering was complete in our Chardonnay vineyards by May 6 and by May 23 in our Cabernet Sauvignon vineyards. Winemaker Rob Davis says that 2014 was the most even flowering of the vines he has seen in his 38 years at Jordan.